VFS Legal Limited in administration ("VFS") and Virtual Business Operation Services Limited in administration ("VBOS") (together "the Companies"). On 21 July 2023 the individuals below were appointed as Joint Administrators of the respective Companies.
Joint Administrators VFS: Sarah Collins and Mark Firmin
Joint Administrators VBOS: Sarah Collins and Jonny Marston
The Companies affairs, business and property are being managed by the Joint Administrators who act without personal liability.
VFS Legal is a fresh thinking funder with an innovative approach to working with the legal sector. Our products are unique, regulatory compliant, and designed to help a law firm improve their cash flow.
We do not seek to provide a replacement for your bank facilities but rather a complementary solution that delivers the cash flow funding that is required to develop a law firm.
Disbursement Funding - VFS can fund your external costs.
Repaid at natural conclusion of the case
We fund the law firm, not the claimant, giving you free choice of providers
Costs Funding - Release your WIP tied up in a case
Low monthly interest-only payments
Repayment upon receipt of settlement increases law firm's financial "muscle"
What can VFS do for you?
We can fund your disbursements or release the cash tied up in cases where there is an admission of liability or judgement – including multi-defendant cases. A low interest rate, payable monthly, with the capital being repaid once the bill has actually settled, is an extremely cost effective method of releasing cash.
This can enable you to maintain excellent supplier relationships or give you the financial muscle to negotiate the correct settlement level without the need to reach a quick, inappropriate agreement which undervalues your WIP. All funds released by VFS are the law firm's to use as they require and our unique products give you the cash flow to drive your business and increase your profitability.
What Our Clients Say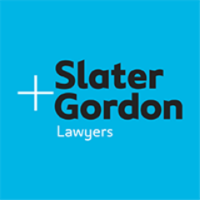 VFS Legal Funding are a valued commercial partner of Slater & Gordon. Their innovative and flexible funding solutions cover the entire life cycle of a case and are a valuable resource to ensure we continue to provide the very best in legal services to our clients.

The process is simple, swift, and easy to administer, whilst maintaining the highest standards in compliance. This approach has enabled our relationship with VFS to evolve and grow in line with our requirements and we are delighted to continue to work with a partner who truly understands and shares our purpose.

Alison Wilford - Chief Financial Officer, Slater & Gordon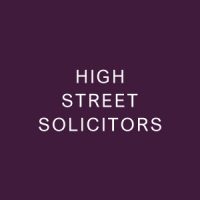 Many of our clients are involved in high value claims and as a result have benefitted hugely from VFS Legal helping fund their disbursements and issue fees. VFS Legal are approachable and highly skilled at board level. They are a key commercial partner for all of our Departments and we could not recommend them more highly
Sean Rogers - Director, High Street Solicitors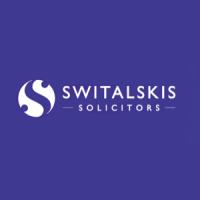 When we have used VFS on any of our matters, we have always found their service and process to be efficient, light on admin and competitively priced. I would not hesitate to recommend their services to any claimant firm.
John Durkan - Managing Director, Switalskis Solicitors